Monnet & Tarantini - Galaxy EP out now on Traxsource!!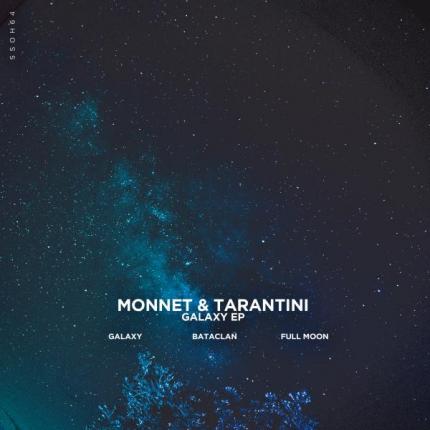 The new SSOH relase is out now exclusicley on TRAXSOURCE. Check it out !!!!
Claude Monnet and Francesco Tarantini's collaboration is a trademark of quality and pursuit of underground vibes since they started making music together years ago.
After a short break the duo comes back with a 3 tracks ep, making no exception to the rule. Galaxy is a pumping deep track, it grows in beats and melodies with a peculiar vibe till the break. Then it's all about the beat and synths. Full Moon has that kind of dreamin atmosphere,with a strong bassline over the top and arps and pads. Bataclan is a classic bumper: tribal groove, dark voices, crazy synths. All together and exclusively from SSOH.
Early Support from:

- Gene Farris: thanks, nice n deep on "full moon", good stuff!!!
- Dj T: Galaxy for me, thank for sending.
- Marco Carola: Deep cool stuff here. let's see...
- Trevor Rockliffe : feeling this tune, will be playing (Galaxy)
- Maceo Plex and Shall Ocin : Evalutaing theses deep tracks, thx for sending.
- Citizain Kain : Galaxy and Bataclan are really big ! Will play them. Big hugs my Claudio : ))
- Ian Friday: Something for everyone on this. I'm digging it but "Bataclan" is my Fav!!
- Ben Mono : great release, fresh tunes. will def play.
- Hector Romero : Great groove on Galaxy and the other cuts on this EP work as well. Nice one!
- Rainer Trueby : like the energy of Bataclan, reminds me a bit of a Kink remix that i have been playing a lot....
- Melokolektiv : Great release thanks for sharing, Bataclan is my fav.
- Tedd Paterson: Choice cuts, but loving the pace and feel of Full Moon over the obvious... Bataclan is also a nice afro-tech groover... good stuff.
- Dario D'attis: i like the groove of galaxy.....
- Seb Sanchez (Dj Mag) : Big tracks, I will play them, full support!
- Fabio Effe : super ep +++ galaxy is very cool
- Amine Edge & dance : Galaxy sounds good. I'll try it out
- Tony carrasco : Bataclan is on fireeeee!!! They are all good and juicy will be playing this out!
- Jedsa Soundorom : great ep full support will play all for sure! my fav is Full Moon
07/03/2018